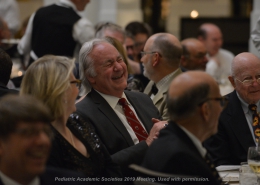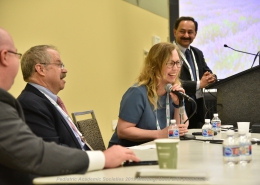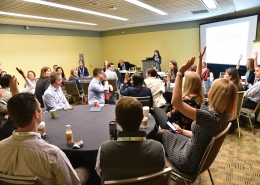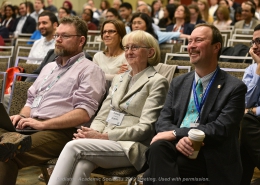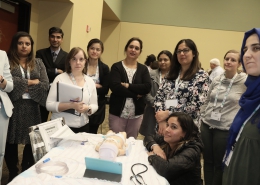 Workshops & APA SIGs Important Dates
New this year – Call for Workshops is open at the same time as Scholarly Sessions
Call for Workshops: Aug. 6-Oct. 2, 2019
Proposal Review and Selection: Oct. 10-Nov. 18, 2019
Notification sent by email: Early December 2019
Workshop & APA SIG change requests: If you need to make a change to a session after the submission deadline, please click here.
The most successful workshops are highly interactive and address innovative ideas and learner-centered needs. Major criteria for workshop selection include:
A topic that is timely and important for the intended audience
The innovativeness of the proposal
Learning objectives that are clear and appropriate
The skill and expertise of the leaders
A format that is likely to be interactive and attractive for participants
The appropriateness of the topic to academic pediatricians and pediatricians-in-training
While the format may vary, workshops should be designed to facilitate discussions between workshop leaders and participants. The workshop may include a short didactic presentation, but the overall intention of these sessions is to actively involve the attendees in the learning process. Workshop leaders and participants should be prepared to jointly dive into this cooperative venture! The average workshop size is 30 to 50 participants.
Workshop submissions are extremely competitive every year; on average, only about 25% of submissions are accepted. To maximize the diversity of topics and leaders, preference may be given to workshops that have not been presented in both of the past two years. We also encourage the development of workshops that appeal to more senior faculty as well as trainees. Workshops will be selected to maximize audience participation and ensure a broad diversity of topics. Sessions are small and seating is on a first-come, first served basis.  Pre-enrollment is not required; plan to arrive early. (2 hours)
APA Special Interest Groups (SIGs)*
Informal sessions sponsored by the Academic Pediatric Association (APA), SIGs are organized around specific academic and community pediatrician interest areas. Sessions vary in format from informal discussions to guest speakers to research presentations. Sessions are small, and seating is on a first-come, first-served basis. (2 hours)